Nothing beats the feeling of collecting your clean and fresh smelling clothes back from the dry cleaning store. Everything is neatly pressed, crisp and spotless. They might even look like brand new clothes to outsiders. Dry cleaning has evolved from a supplementary option to a necessity with almost every piece of fashionable clothing tagged with the 'dry clean only' label.
Unfortunately, dry cleaning can be rather expensive most of the time. It is also harmful to the environment, even if the dry cleaners claim to be 'green'. This is because the dry cleaning process usually involves using toxic solvents to remove and treat stains. Not only do these toxic solvents harm the environment, but they are also dangerous for our skin when we wear those 'toxic' clothes. It is difficult to ensure that our clothes will be 100% toxic free after sending them for dry cleaning.
Fortunately, we have figured out how you can avoid sending your clothes for dry cleaning almost entirely in the future. This will definitely help you to save both your wallet and your clothes. Here are 6 ideas on how you can do so!
Find dry cleaning professionals for your clothes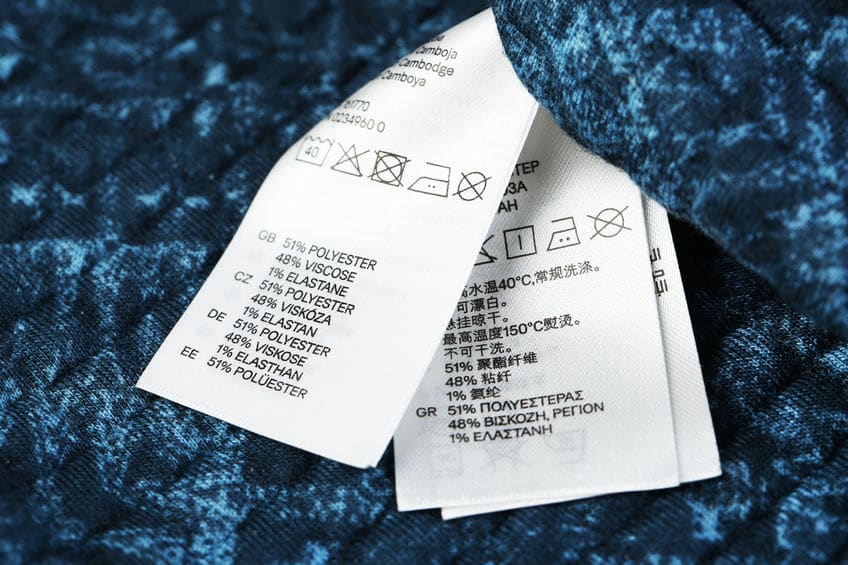 Check the material before buying
The reality is that only certain materials need to be dry cleaned by professionals. Most fabrics, even those that are stated to be delicate, can be washed at home using the right methods. You should avoid high maintenance fabrics, such as leather, velvet or suede, for clothes that you will wear frequently. You can not only save from not needing to send those items for dry cleaning, but also the cost from buying those fabrics, which are usually more expensive. Checking the material of the item can help with your overall decision to buy it.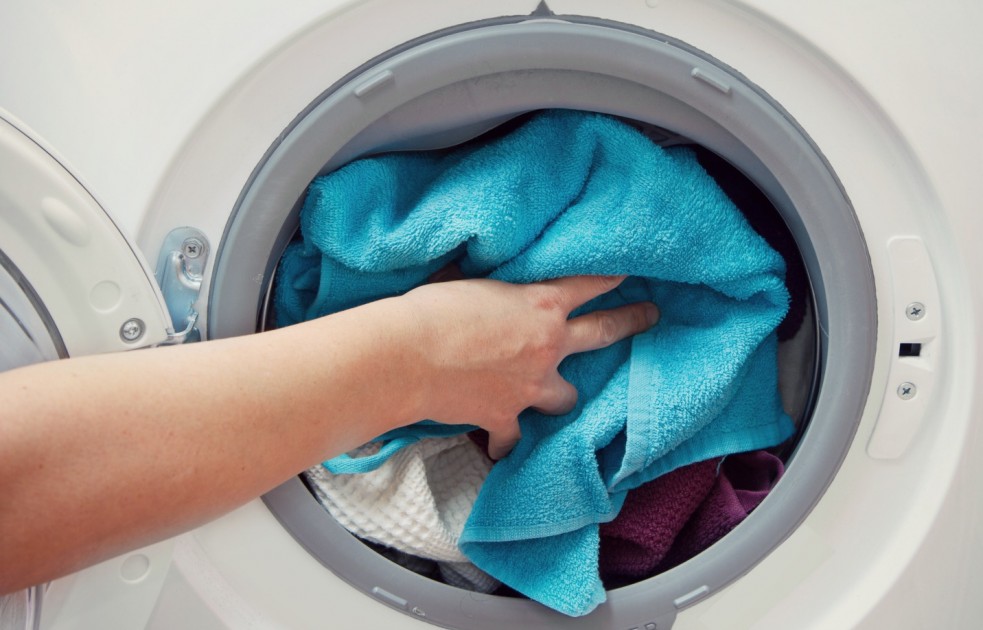 Put in extra effort when washing at home
There is a reason why most fabrics are recommended to be dry cleaned only; they require extra care and attention when washing them. Therefore if you plan to avoid sending your clothes for dry cleaning, then you should show them the same level of care at home.
You can have fresh clothes without dry cleaning them as long as you ensure that your washing machine is kept clean. There is a small percentage of germs and bacteria that cannot be killed by regular detergent or bleach. Imagine the accumulated amount of germs and bacteria that did not die each time you used your washing machine.
Therefore if you want your clothes to feel as fresh as sending them for dry cleaning, then you should put in the extra effort to get rid of those germs residing in your washing machine. You can use a home cleaning kit for your washing machine to kill off the remaining germs and bacteria. Additionally, you should run your washing machine through an empty cycle at least once every month.
Remove your cleaned laundry from the washing machine once it is finished. Try not to leave your damp laundry in the washing machine for too long as it might result in an odour. This will cause the smell to stick on your clothes the next time you use the washing machine.
Contrary to popular belief, fabrics like cotton, rayon, wool and linen can all be hand-washed and dried at home. But to do this at home requires extra care and effort. You must use a very mild soap to wash each individual cloth and you should use the soap sparingly. Then, gently hand wash the fabric before flattening it to dry. Such delicate fabric fibers can tear easily when they are wet. Therefore, practice utmost caution to not overstretch the material when you are washing them.
Steaming your clothes yourself
A cheaper way to give your clothes a crisp and fresh look without sending them to the dry cleaners is to use a hand steamer. Hand steamers can be commonly found in department stores in Singapore and are relatively cheap. Steaming your clothes will get rid of any unwanted wrinkles, making them look much smarter and neater.
However, if you prefer not to spend on a steamer, you can always hang your clothes in the shower. To do this, turn your shower on to the hottest setting and leave the water running. Hang your clothes on the shower rod away from the water direction and close the bathroom door. You can even use pails or buckets to collect the hot water used at the end so that it doesn't go to waste.
Therefore, this is actually the most cost effective way to steam your clothes. The only trade-off is that it will take up a lot of time especially if you have a huge pile of laundry to steam.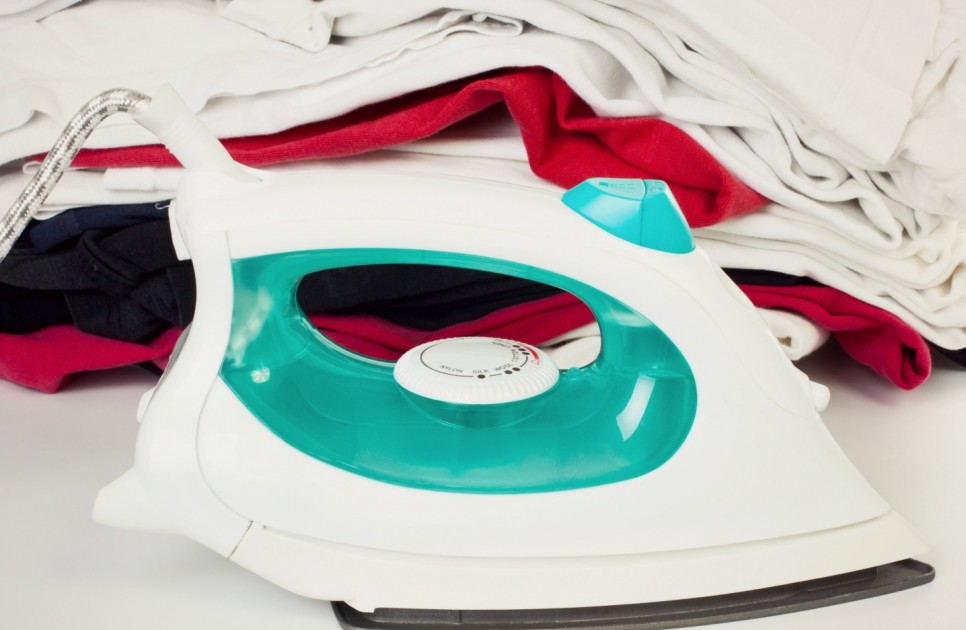 Make use of your iron
Ironing can be a tiring chore especially when you have to stand at the ironing board for an extended period of time, depending on how big your pile of laundry is. To make things worse, the heat from the iron does not make life any easier for you. Before you know it, you will be perspiring profusely, especially in a humid environment like Singapore. In the worst case scenario, your beads of perspiration might even drip onto your newly washed clothes. Therefore, ironing is something that we all dread.
However, it is one of the single best things that you can do to make your clothes look fresh and new. The heat from the iron is able to get rid of any wrinkles and odours on your clothes, leaving your clothes with a fresh look and smell. You should try to iron your clothes on the lowest heat setting to avoid burning your clothes. Ironing helps you to get creases out of your clothes without sending them for dry cleaning. This helps you to save money and prevent your clothes from coming into contact with any harmful chemicals used during the dry cleaning process.
Care for your clothes
The best way to maintain the fresh appearance and cleanliness of your clothes without going through dry cleaning is to take proper care of them. Hang your clothes up whenever you are not wearing them to prevent them from sustaining wrinkles. Use 'huggable hangers' or fabric-covered hangers to hang your clothes for the best results. Using thin or wire hangers might overstretch or damage the fabric of your shirts by leaving marks on the shoulders.
You should also make an effort to trim any loose threads on your clothes as soon as possible. This reduces any chances for the loose threads to get caught in the washing machine, which might damage the fabric.
Try to use mesh laundry bags for your delicate fabrics so as to prevent them from getting holes and tears. A mesh laundry bag works as a physical barrier for your delicate fabrics against any outside materials. It reduces the friction on your delicate pieces and guards against snagging from other items in the washing machine.
Investing a few extra minutes in your daily laundry routine can really go a long way in terms of cost savings by extending the life of your clothes.
Engage a dry cleaner to save the trouble
Do it yourself
Alternatively, you can always bring the dry cleaning to your home.
What you will need:
1 small bowl
¾ cup of water
¼ cup of vinegar
1 teaspoon of borax
1 teaspoon of dry oxygen bleach
5 to 10 drops of essential oil (optional)
1 zip-top pillowcase cover
1 wash cloth
How to do it:
Step 1: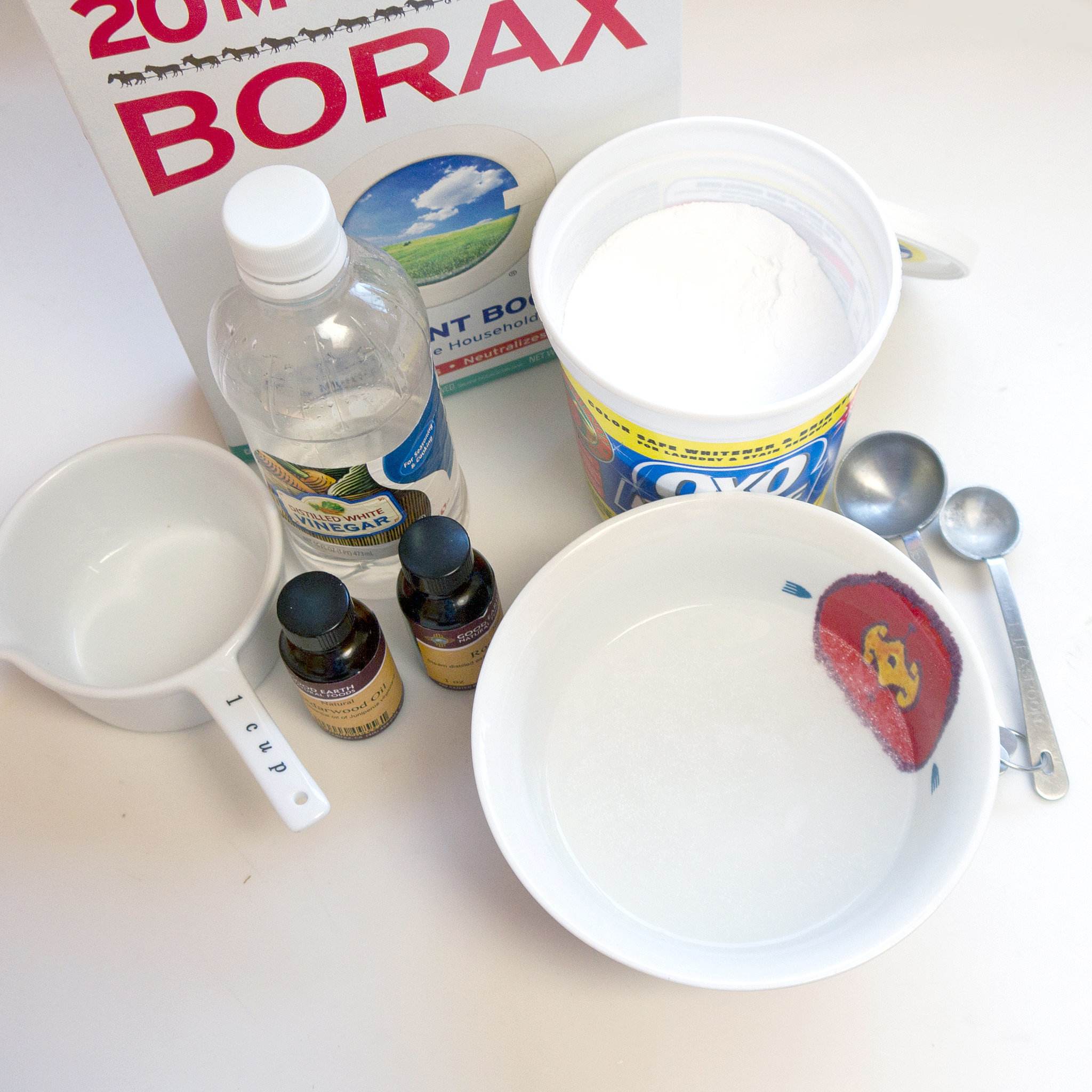 In a small bowl, mix together the water, borax, vinegar, and dry oxygen bleach, and add your favorite essential oils to the mix, which infuse your clothes with awesome scent. You can also skip that step, and you'll still have fresh clothes. Borax and oxygen bleach are cleaners that will gently buff your clothes, while the washcloth rubs against them during tumbling, and the vinegar helps lift unwanted scents. This creates the cleaning solution for at-home dry cleaning.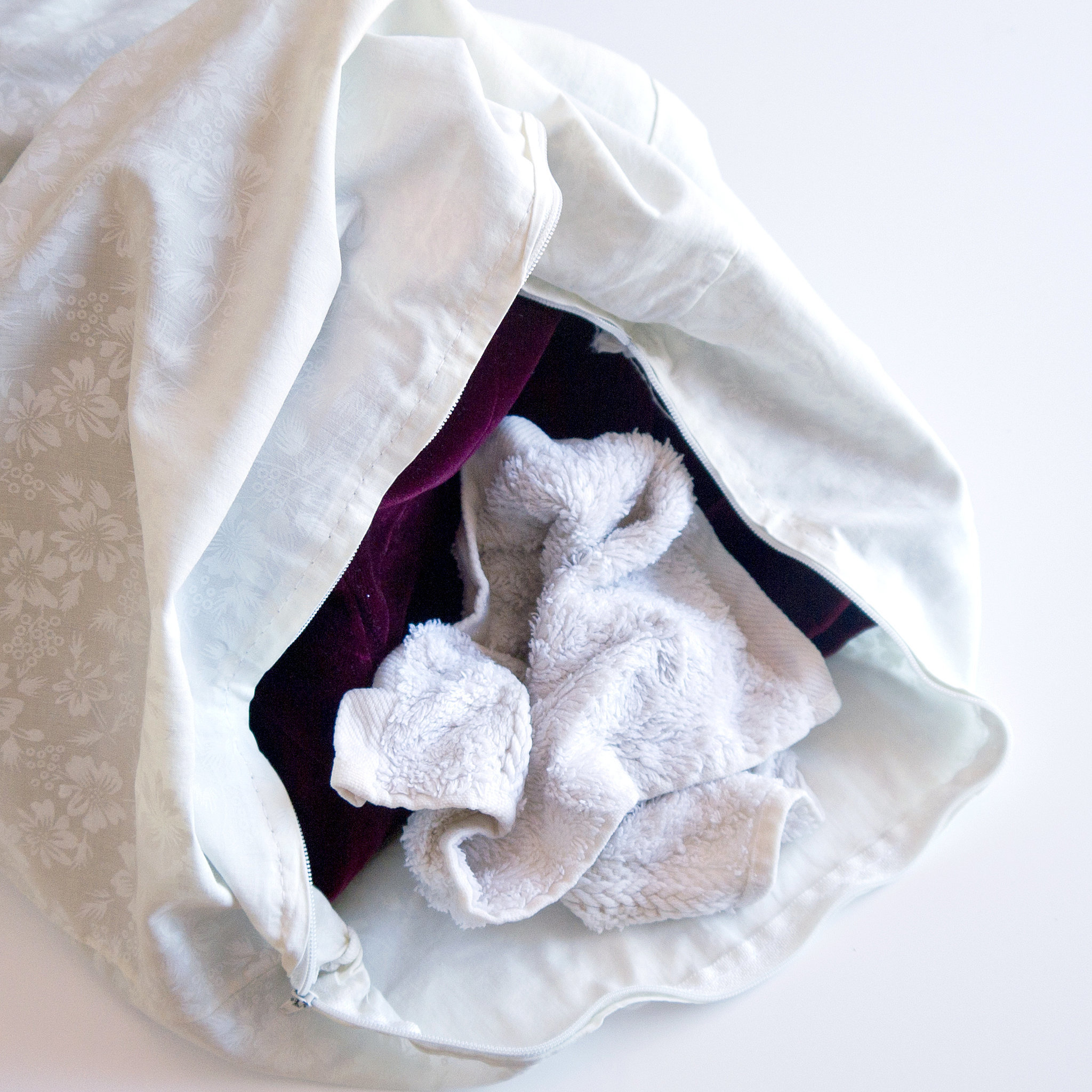 Step 2:
It's recommended to use bags included in at-home dry cleaning kits, but if you don't have one, a zip-top pillowcase cover works in a pinch. You just might not be able to fit bigger items into the case, but it's still a smart way to get dry-clean-only clothes refreshed. Soak the washcloth in the cleaning mixture, squeeze out the liquid, and toss the damp washcloth in the pillowcase along with clothing.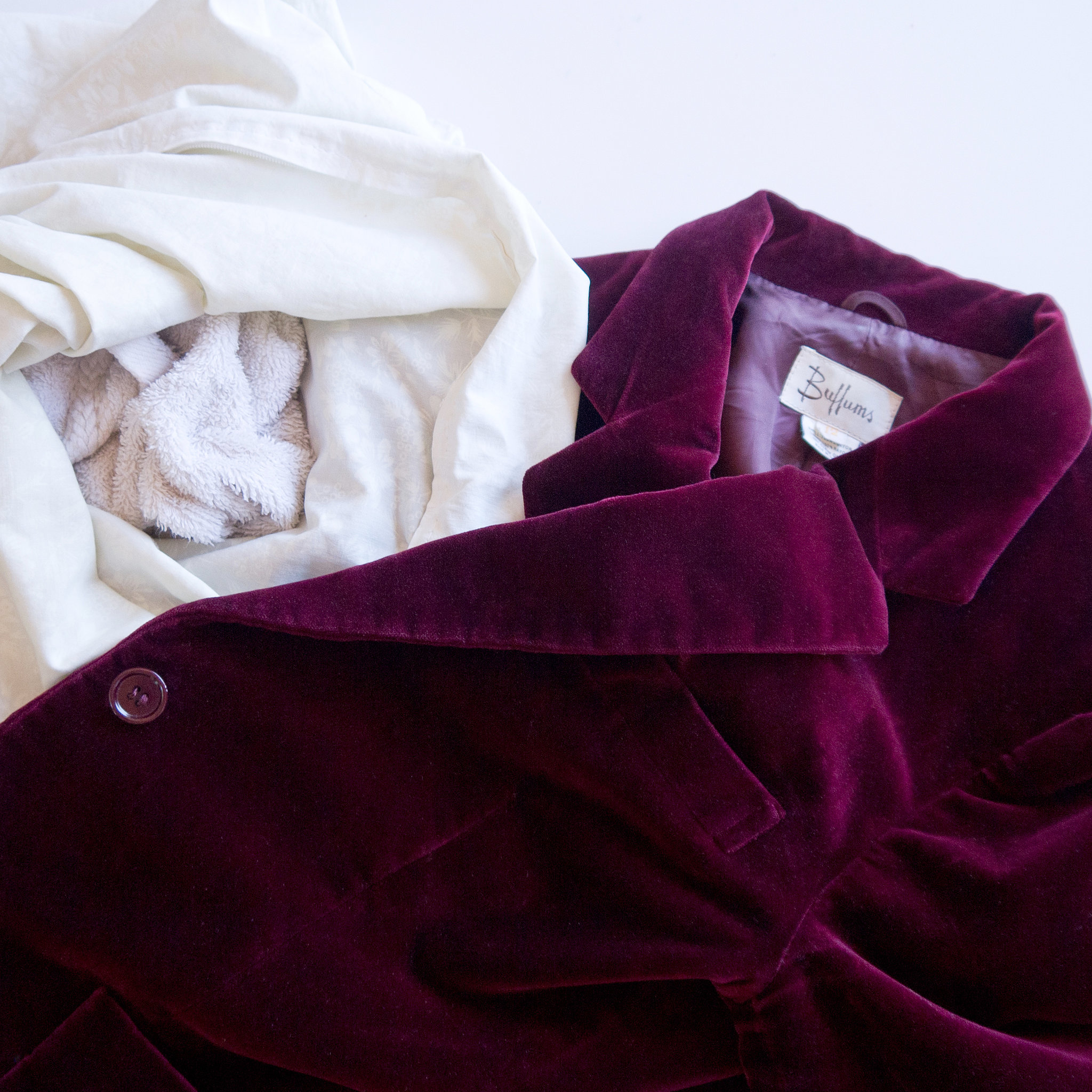 Step 3:
Dry for 30 minutes on high, and then hang dry. Clothes might be slightly damp, which is totally fine. Iron as needed, then enjoy your refreshed clothing — without having to stop at the dry cleaners! If there's any liquid left over in the bowl, store in a sealable glass jar or plastic bag to use later.
Speal to a reliable dry cleaner
Final Words
With a little extra care and effort, it is actually possible to skip the dry cleaning process completely. By not exposing your clothes to the harmful chemicals used during the dry cleaning process, you will be able to prolong the life of your clothes. More importantly, you can save a substantial amount of money by avoiding dry cleaning services totally. You can use the money saved to buy better quality clothes too! Remember, proper care and maintenance can result in a huge payoff in exchange for just a little bit of effort.
Let us know if you felt that this article was useful to you!
Looking for a reliable electrical contractor in Singapore? Maybe your…
Read More
Get updates on new home tips and articles!